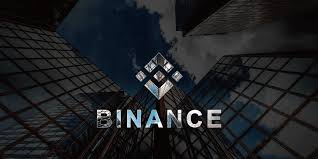 Earlier today, Binance announced a partnership with a company called Simplex, which is a payment processing company. This opens many new avenues for the crypto exchange giant, creating new pairings for popular projects like Bitcoin and Ethereum into fiat currencies. This also solidifies Binance as the go-to exchange for larger projects and coins that have had prior success due to the increased ease of use and access for new investors that are entering crypto for the first time. This also helps Binance remove the middleman from crypto to fiat exchanges and gives them more market dominance because they can control everything from coin to altcoin exchanges to the sale and purchase of cryptos in everyday life.
Now that we've covered the importance of such a move, we can take a deeper dive into the nature of their partnership and the terms that surround it.
The pairs that they have announced that will be immediately available to purchase with fiat currency are Bitcoin (BTC), Ether (ETH), Litecoin (LTC), and Ripple (XRP). However, purchases can only be made by credit card once the partnership takes effect. This has an obvious downside for both consumers and Binance. With the lack of other modes of payment, both consumers are bound by the whims of credit card companies. In fact, about a year ago, Coinbase removed the ability to purchase cryptos with credit cards, informing that "[W]e have disabled adding new credit cards as a payment method for US customers" (Source: Feb 13 Blog Post) These restrictions have come as a result of investors and major lenders identifying cryptos and investments as dangerous for their backers. This is explained in depth by Bloomberg, "A growing number of big U.S. credit-card issuers are deciding they don't want to finance a falling knife" Bloomberg noted. "Allowing purchases of cryptocurrencies can create big headaches for lenders, which can be left on the hook if a borrower bets wrong and can't repay." (Source: Bloomberg)
Unfortunately from Binance, they didn't really get the response they were expecting from major influencers and enthusiasts in the community, with many of them challenging the mere idea of buying cryptos with credit cards, not to mention the high and rampant fees that lie as a blockade to access your funds. Many report fees of 3.5 percent or 10 dollars, which ever is the greater amount. All of these things leave many in the crypto community with bad taste in their mouth over this partnership, which is looking to be more of a cash grab, instead of a calculated decision to further cryptocurrencies.  With all of that said, I would love to hear about what you think in the comment section.